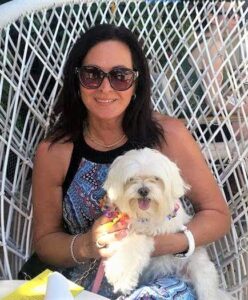 Linda
I bred and raised Papillon dogs for over 20 years. Owning and operating Kozy Kennels has been a fulfilling and rewarding experience. I enjoy working side by side with my staff. Without these wonderful and dedicated individuals, Kozy Kennels would not be the success it is today. It is important to each and every one of us for your pet to have a good experience while in our care. I look forward to meeting you and your pet.

Evan
I have shown dogs in conformation and have done some agility training. I began working at the kennel when I was 15. I graduated from Suffolk University in the Spring of 2013. I have always enjoyed working with the animals. It is important to me that all the pets have a clean and healthy environment during their stay.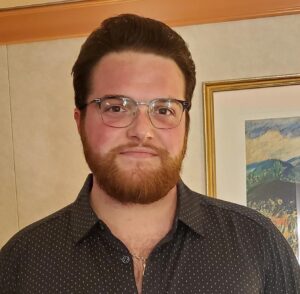 Matt
I have been working at Kozy Kennels since June of 2010. I enjoy taking care of your pets while they are staying with us. In the kennel I make sure your pet is as comfortable as possible. I also enjoy talking to the customers about their pets to make sure that we address all their needs.

Darlene
I have been a receptionist for many years. My hobby is being with my dogs and competing in agility with my Papillon "Fabulous". We have earned many titles. Having the privilege to work in this field has been something I've wanted to do for ever! It is my pleasure to book your grooming and boarding appointments knowing the quality of care your pet will receive during their stay at Kozy Kennel.

Brianne
I've been working at Kozy Kennels since 2009. I grew up riding horses and I love animals so this seemed like the perfect job for me. I love that I get to take care of people's pets and they have the trust in me to do so.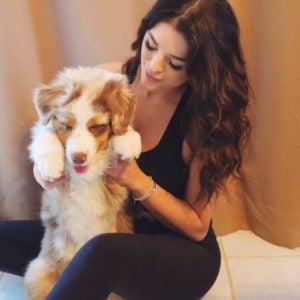 Kaylene
I've been working at Kozy Kennels since 2011. I started out working in the grooming room, and now currently work in the kennel. I have been involved with dog shows and have two of my own show dogs. I enjoy working at Kozy Kennels and being able to take care of peoples furry loved ones.

Brandi
I have been working with dogs and cats since 2005 as a kennel manager and groomer. I also groomed show Siberians before they entered the show ring. I have been working at Kozy Kennels since 2010. I love to make your pet feel clean and look its best. I look forward to meeting you and all your furry friends!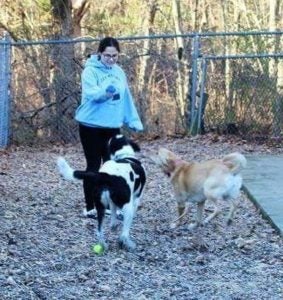 Katalina
I've been working at Kozy Kennels since my sophomore year of high school. I work in both the grooming room and kennel. Working with animals has always been a passion of mine. Outside of work one of favorite hobbies is showing dogs! It truly is a pleasure being apart of the Kozy Kennel's family and doing what we do best, caring for and loving animals.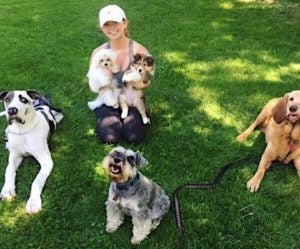 Ashley
I have been working at Kozy Kennels since the summer of 2013. Working and caring for animals has alwasy been a passion of mine. The care, comfort, and well being of your animal is my top priorty.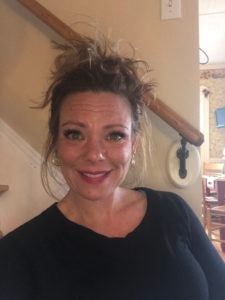 Angie
I have had a passion for dogs since a young age.  I have had three dogs of my own, a Bernese Mountain dog, a Boxer and now a Hound Mix.   Life with a hound is never dull.
I decided to fulfill my passion in 1995.  I graduated from Pedegree Career Institute.  One thing I love is communicating with my clients about their beloved pets and their expectations.   My goal is to always make your pets clean, comfortable and to have an amazing spa experience.
Seeing the owners pick up and the smile on their faces is a wonderful feeling.  I'm excited to meet all of you and your wonderful pets!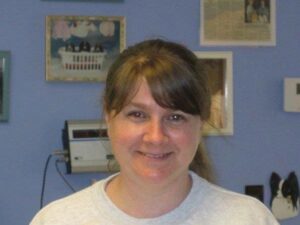 Tammy
I grew up on a horse farm, riding and caring for my own horses. I have always enjoyed caring for all types of animals. I began working at Kozy Kennels in 1996. I enjoy meeting and caring for the dogs, cats and other animals that come to stay with us or that just stop in for their grooming.
Let Us Keep Your Pet Company
On-site Veterinarian
All-inclusive boarding rates
Individual playtime in our spacious facilities
Professional grooming & boarding services
Friendly staff of pet enthusiast & professionals